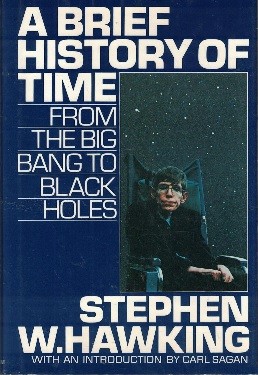 A Brief History of Time
:
From the Big Bang to Black Holes
By Stephen Hawking
Get it:
WorldCat™

This fine, Copyrighted work cannot be shared directly, however WorldCat™ can help you find a copy at a nearby library or wherever you get books.
198 pages
The universe doesn't allow perfection.
A classic of popular science books, A Brief History of Time—along with its sequel, The Universe in a Nutshell (Bantam Spectra, 2001)—provides a whirlwind tour of modern physics from one of the field's preeminent minds.